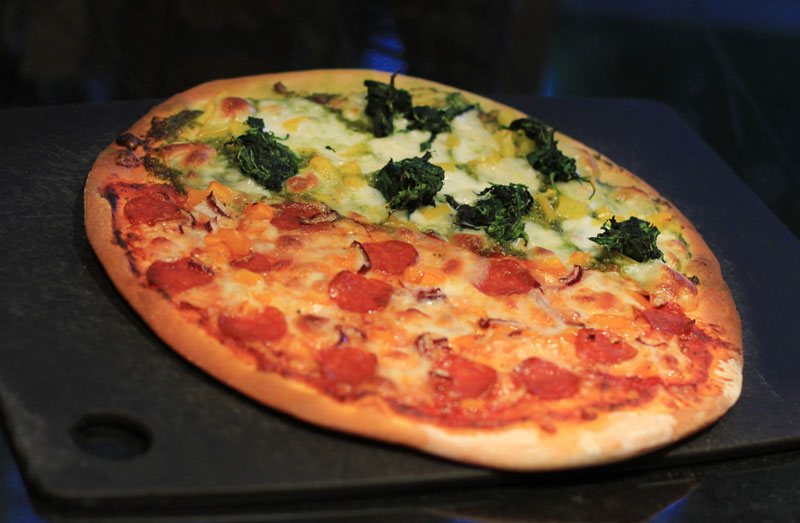 I once confessed to another Mum that I didn't really feel much like cooking and she politely suggested I order a Dominoes. The look she received from me must have been disdainful because she quickly turned on her heals and left. I was really embarrassed about my reaction but pizza is all but a liturgy in my house. Friday night has become our foodie mass when we break bread topped with sauce, cheese, peppers, ham, onions, artichokes… the way God and the Italians intended.
Rolling out the crust and adding your own toppings is all part of the rites but I rarely have the time to plan ahead from scratch.  The Northern Dough Co makes frozen balls of pizza dough perfection. Just take them out of the freezer 3-4 hours before to defrost and they are ready to roll. They sell them at Waitrose and Longacre Nurseries.
The Northern Dough Co make a plain, rosemary, wholewheat and chili base which are all scrumptious.
Here are a few of my favourite topping suggestions:
Rosemary base topped with pesto sauce, mozzarella, sliced cherry tomatoes and ham.
Chili base topped with thin layer of tomato sauce, thinly sliced sweet peppers, cooked chicken; when it's out of the oven add fresh avocado.